Gerard Malouf & Partners
---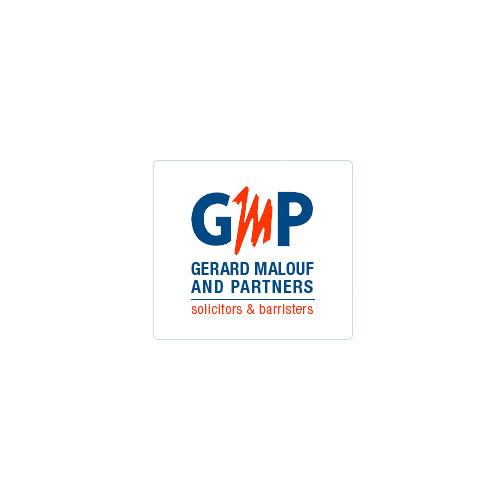 ---
About – Gerard Malouf & Partners
Gerard Malouf & Partners should be your first option when looking for legal representation. We have the experience you need to back you up in a situation where you have been an innocent victim of a crime. We class an anaesthesia death as a serious legal issue. This kind of case not only causes tremendous pain and suffering for the families, but the repercussions following the incident can get harsh as well. We handle all our cases with the dignity and professionalism it deserves, fighting for the rights of our clients and their families. We will get to the root of the incident, getting evidence through medical reports, witnesses and everything else we can gather to build the case in our clients favour.
By taking our firm as your representation you will have the peace of mind knowing:
Your case will be taken care of by a legal counsel at Gerard Malouf & Partners who spends significant time in medical negligence claims.
You will be given clear timescales for each stage of processes along the way. A communication which is transparent and honest.
We will keep you consistently informed as your case advances.
We will get the full remuneration to suit your needs, pain and suffering as well as loss of income.
We will work i to get the best conceivable results.
Services – Gerard Malouf & Partners
Gerard Malouf & Partners have been assisting families dealing with the loss of loved ones in the nature of anaesthesia death claims for many years. We have built a strong knowledge of the medical science of how these deaths occur. Through a thorough investigation we will capture all the evidence needed to win your case. Although receiving a compensation in the amount of money may not bring back your loved one, knowing that justice was done is a feeling of closure to this traumatic event. We know how difficult it can be to lose someone you love due to a terrible accident, especially if it was through negligence. We will be by your side throughout the entire case, fighting for the dignity of the person you lost. This is a difficult time to have to deal with apposing counsel, and medical facilities who have their backs up defending their names. But we do this kind of legal representation on a daily basis, and with our experience, we know how to make your case a strong one.
Anaesthesia-related nerve injury is a typical reason for negligence claims. The most widely recognized injury is to the brachial plexus, followed by ulnar nerve damage, nerve damage, peroneal nerve injury, paraplegia, lumbosacral injury, and "other" injuries. Studies have discovered that most Anaesthesia-related deaths occur from defective equipment, the patient was under anaesthetic for longer than anticipated, an allergic reaction to the anaesthesia, or the patient reacted to the surgery. In the event that you have been a casualty of this kind of medical negligence or a family member or loved one was a victim of anaesthesia death, we are here to take your case. Call Gerard Malouf today.
---
Summary of Services
Anaesthesia Deaths Claims
Public Liability
Slip & Fall Claims
Medical Negligence Claims
Personal Disability Claims
Professional Negligence Claims
Product Liability Claims
Sexual Assault
Aviation Accidents Claims
Boating Accidents Claims
Rail Accidents Claims
---
---
---
View Larger Map
---