Gerard Malouf & Partners
---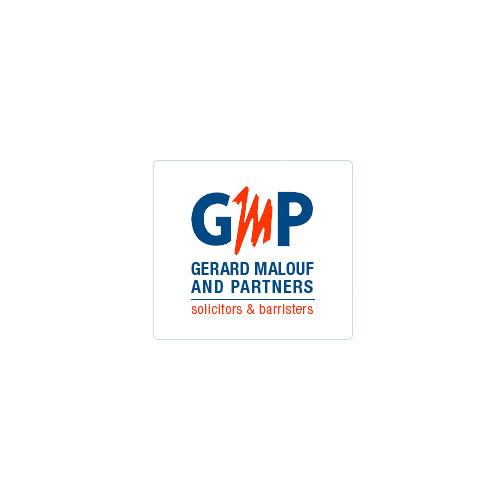 ---
About – Gerard Malouf & Partners
Gerard Malouf & Partners give expert legal services to the people I Australia who need the services of a trusted firm. We practice with more than 29 years' experience behind us, concentrating on customer care and client service with cordial and supportive guidance. We spend significant time in Personal Injury and Medical Negligence compensation cases, offering a scope of legal advice and quality services that our clients depend upon. Through our Service delivery, our customers' requirements will be the most critical and valuable asset to what we do. To access the best possible compensation for your case, we will evaluate and investigate the accident, get proof of the incident not being the clients fault, and build a winning case from the findings.
Gerard Malouf & Partners has reliably developed lasting relationships year on year by guaranteeing the knowledge on what's imperative: keeping our customers up to date on their case, and being transparent. Our customers come to us for their legal needs, which we offer as well as a list of legal products and services. We can help you, call us today!
Services – Gerard Malouf & Partners
Being assaulted or undergoing domestic abuse can be disappointing and humiliating. Not all victims report their cases, and those who don't, end up being beaten over and time again. In some frequent cases, we have seen ongoing cases where the victim gets so badly beaten, they can be fatal. If you are a victim of such abuse, the wise choice to make is addressing the issue before it gets worse. By lodging a claim against the abuser or person responsible for the assault, you safeguard yourself against being severely injured. By having the right law firm by your side, you get a chance to empower your rights, and be compensated for your injuries. Gerard Malouf & Partners have made a name for themselves in the justice industry. With the extensive years of experience, and a knowledge for the legal system, we have helped thousands of innocent victims win their assault claims.
No innocent victim of assault should be alone. We will stand by your every step of the way should you seek assistance in your case. We will help you gather enough evidence to build a winning case, and ensure that you don't undergo this abuse any longer. We have a number of ways to deal with such crimes, and will do everything we can possibly do to help you. Call us today, and know that you have someone to turn to.
---
Summary of Services
Car Accident Injury Compensation
Public Liability
Slip & Fall Claims
Medical Negligence Claims
Personal Disability Claims
Professional Negligence Claims
Product Liability Claims
Sexual Assault
---
---
---
View Larger Map
---