Friedman Lurie Singh & D'Angelo
---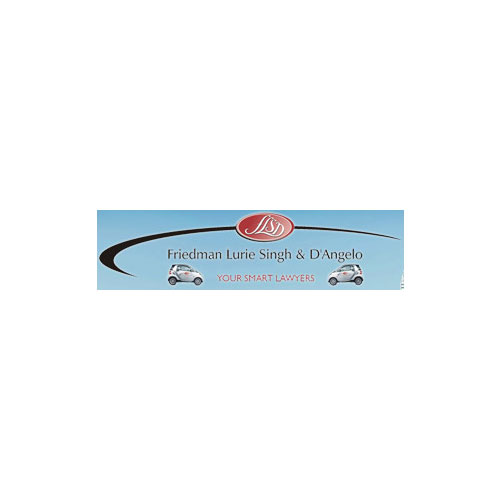 ---
About – Friedman Lurie Singh & D'Angelo
Located in the Central Business District of the City of Perth Friedman Lurie Singh & D'Angelo is an independant law firm. We cover a wide area of legal matters from marital issues and defacto relationships, commercial and business settlements, superannuation issues, family companies, trust matters, children's issues, divorce settlements and legal binding financial agreements. Whether or not you are a larger corporation or a private customer, your legal case is dealt with exclusively and personally with the utmost honesty and morals. With years of experience in the legal business, and a team of expert lawyers, our customers are proof of how genuine we take each case. Great results in legal matters and disputes don't come simple.
One can't just show up and predict an outcome for their case. Appointments are essential in determining any issue. To attain positive results our customer's deserve, our lawyers work closely with specialists and authorities. We counsel with agents, medical specialists, criminological researchers and others to build solid, strong cases. At the end of the day, we leave no stone unturned, as every conceivable point and all parts of our cases are altogether separated and inspected.
Different lawyers and previous/current customers are referred to our firm due to our extensive legal ability and knowledge and on account of the innovative, ethical methodologies we take to determine troublesome and complex cases.
Services – Friedman Lurie Singh & D'Angelo
Medical Malpractice affects more than your own life at the end of the day. Should you be victim of a horrific negligent act by a medical professional, you could become unable to carry on with your every day job, need your family to look after you, or in some cases, even die. This is the reality of the seriousness of medical negligence in Australia. When we put ourselves or our loved ones in the hands of professional doctors and nurse, we immediately believe they are in good reliable hands. We don't think of the consequences of what may and can go wrong. The reality is, things can go wrong. There are thousands of medical negligence case in Australia every year. Cases which were brought on by patients being given the wrong treatment, the wrong diagnosis, or even incurred a tragic fatality.
We do what it takes to get the truth out, and make a viable case and to get you reasonable compensation for your misfortunes. We handle medical malpractice and carelessness because of:
Surgical mistakes
Hospital mistakes and carelessness
Birth defects due to negligence
Medication mistakes
Failure to diagnose
unskilled negligence
Failure to treat wounds or diseases
Failure to take a complete medical history
We will gather information, reports, documentation and all the evidence needed to make you case credible. We believe in justice for our customers, and giving you the compensation you deserve.
---
Summary of Services
Personal Injury
Medical Negligence Claims
---
---
---
View Larger Map
---