Cyngler Kaye Levy Lawyers
---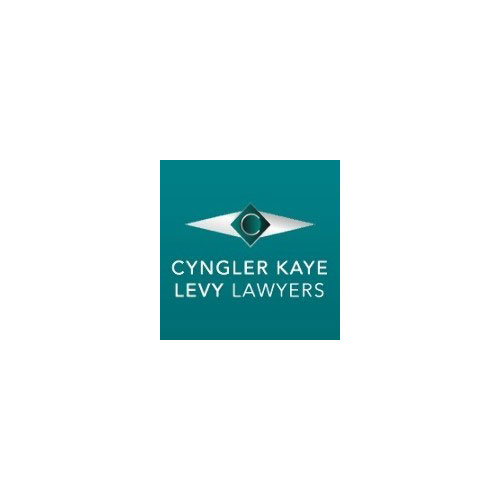 ---
About – Cyngler Kaye Levy Lawyers
Cyngler Kaye Levy Lawyers are a personal injury law office in Melbourne Australia. Our legitimate skills coupled with a solid background of years of experience drives us to be one of the top law firms in the country. We understand our customers' hardships and suffering after a traumatic incident, that can leave you severely injured or worse, the accident could be a fatal one. In this case, we will defend your family for the negligence and pain and suffering from the incident. We realize that injuries from such an accident can leave you with high hospital bills, and re occurring medical treatment and follow-ups. By getting the right information to build a winning case, we can legally get you the compensation to cover all these bills and more.
Cyngler Kaye Levy Lawyers demonstrate their interest and value of customers' necessities by offering an open door policy, we are the lawyers to speak to, and make ourselves approachable at all times. We believe in getting to the core of the accident, by having a thorough screening and investigation of the accident handled. We encourage our clients to get all their medical reports and evidence to us as soon as possible, to ensure nothing slips through the cracks.
We have the capacity help the vital and operational needs of our customers by offering excellent legal and ethical advice over the full scope of legal services customized to their needs.
Services – Cyngler Kaye Levy Lawyers
Aviation, Boating, And Rail Accidents occur more often than you think, the outcomes are more than often traumatic with devastating results. Aviation, Boating, And Rail Accidents much of the time cause fatalities and genuine injuries. At the personal injury law office of Cyngler Kaye Levy Lawyers, our lawyers are knowledgeable and very experienced in disputing these cases, and we are focused on helping casualties of Aviation, Boating, and Rail Accidents.
We understand that losing a friend or family member in an accident feels horrendous, and our personal injury legal counsellors will treat you and your family with empathy and courtesy.
We have helped bring closure and compensation to families and survivors in cases that include air transport, trains and boats across the country, bringing in thousands of new clients each year. Our name has become a household name, word of mouth and recommendation from friends and colleagues. We carry a high standard of wins for our clients. Should your loved one or family member die during one of these traumatic accidents, we will fight to get you the compensation you need to recoup medical bills and funeral costs. We know no amount of money can bring your loved one back, but that doesn't mean the negligent party shouldn't pay.
---
Summary of Services
Criminal Law
Motor Vehicle Accidents
Product Liability
Railroad Accidents
---
---
View Larger Map
---
Contact Details
247 Hawthorn Road
Melbourne
Victoria
Australia
Phone:
(03) 9523-8811
Fax:
(03) 9523-7744